With a slogan like "Go for It," Sports Toto Malaysia can certainly get lottery enthusiasts excited. And it has been doing so for a number of years, continuously expanding its portfolio and adding new games to the mix.
As you've probably guessed already, Sports Toto Malaysia is a lottery entity that's responsible for organizing and managing a number of games. Its history dates back to 1969 and the company underwent a number of key changes through the years. Still, the primary area of expertise remained unchanged – lottery games, their organization, paying out prizes and generating funds for good causes throughout Malaysia.
So, let's take a deeper look at what Sports Toto is, whether the entity is 100 percent trustworthy and what lotteries it gives enthusiasts a chance to try.
The Sports Toto Malaysia History
As already mentioned, the history of Sports Toto Malaysia commences in the distant 1969. Sports Toto Malaysia Sdn Bhd was set up by the government and it was privatized in 1985. Today, the organization is owned by Berjaya Sports Toto Berhad.
Through the years, Sports Toto has established itself as the largest number forecast (a fancy name for the lottery) operator in Malaysia. The number of sales outlets gradually went up to 680 and through the years, the portfolio of games increased to reach the current seven.
In addition to all this, Sports Toto is the only licensed lotto operator in Malaysia.
The aim of setting up Sports Toto Malaysia was similar to the reason behind the formation of lotto entities in many other countries. The government was looking for a way to generate more money for social causes, sports, education and cultural initiatives. Lotteries have always come in handy for such endeavors.
Most Popular Sports Toto Games
There are seven games in the portfolio of Sports Toto and each one will satisfy a particular need or interest. Let's take a look at what the games entail:
4D Toto: the format is quite popular in Malaysia and Sports Toto is yet another entity licensed to organize a 4D game. In the case of 4D Toto, players have to choose a four-digit number in the range from 0000 to 9999. A big and small bet are also available and these will be determining for the amount that the player will eventually be entitled to in the event of winning.
4D Toto Jackpot: a variation of the classic game, 4D Toto Jackpot features two sets of four-digit numbers. There's a minimum bet of two ringgits and a jackpot of two million ringgits. In order to claim the biggest prize, players will need to match both of the two four-digit numbers for the respective drawing.
5D Toto: the name makes it pretty clear what the game is all about. To play 5D Toto, players will need to choose a five-digit number in the range from 00000 to 99999. Those who match all five digits in the exact order for the respective drawing will be entitled to a top prize of 15,000 ringgits.
6D Toto: as the game becomes more difficult to play, the prize amount increases. 6D Toto follows the same format as the previous entries but this time around, players will need to match a six-digit number. This accomplishment comes with a pretty juicy top prize of 100,000 ringgits.
Supreme 6/58: the portfolio of Malaysia's Sports Toto also features standard numerical lotteries. Supreme 6/58 is one of them. For a chance to win the jackpot, players have to choose six numbers from a pool of 58 and match the ones drawn on a respective day. There is a minimum guaranteed jackpot of 8.888 million ringgits and if there's no winner for the respective drawing, the sum will roll over towards the next one.
Power 6/55: the premise here is similar as in the case of Supreme 6/58. For a chance to claim the jackpot, players will need to match six digits from a pool of 55. There is a minimum guaranteed jackpot of three million ringgits that will roll over towards the next drawing in the absence of a winner.
Star 6/50: match six numbers from a pool of 50 for a chance to claim the Star 6/50 jackpot. There's a minimum guaranteed top prize of 1.188 million ringgits. If there's no winner for the respective drawing, the sum will roll over towards the next one.
Through the years, Sports Toto games have resulted in a number of big prizes. The latest big news comes from June 2018, when nine people shared the 4.1-billion-ringgit jackpot in 6D Toto. This is the first time that the game produces such a massive jackpot. Also in 2018, a shopkeeper became 63.9 million ringgits richer after hitting the Sports Toto Supreme 6/58 jackpot.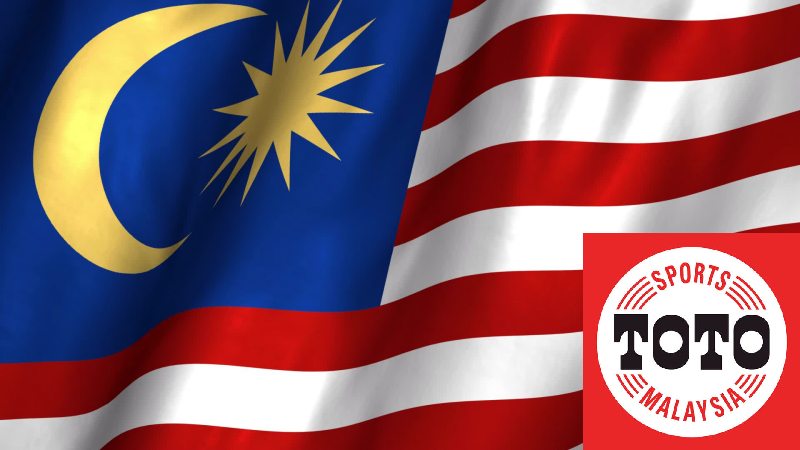 Is Sports Toto Legitimate or a Scam?
With such a long history and national backing, Sports Toto Malaysia is anything but a scam. This is a legitimate organization and its activities are regulated by Malaysian laws. Players can rest assured that they're not being scammed when giving the Sports Toto games a try. To ensure legitimacy, it's simply important to pick a licensed Sports Toto retailer in Malaysia.
Can You Buy Sports Toto Tickets Online?
Sports Toto has been making some attempts to digitize its gameplay. At the time being, however, the official Sports Toto app can be utilized solely for the purpose of checking the Sports Toto results online.
If you want to get your tickets, you will have to visit an authorized retail venue in the country. A complete list of all the authorized retail venues in Malaysia can be found on Sports Toto's official website. This applies to both local and international players. Anyone who is on the territory of Malaysia at the time being can play the Sports Toto lotteries, regardless of their country of origin.
At the time being, there's no official option for the acquisition of Sports Toto tickets online. International online lottery agents don't support the Sports Toto games, either. Thus, if you are an international player and you'd like to test out your luck, you will need to visit Malaysia to acquire your tickets.
Who Can Play Sports Toto Games?
All of the Sports Toto lotteries are subjected to the Malaysia regulations for the acquisition of such tickets.
As per local regulations, players have to be aged 21 or older for the purpose of getting their lottery tickets and claiming prizes.
There's one more national requirement and it revolves around the payment of taxes. Anyone who wins a sum via a Malaysian lottery will have to pay an income tax of 15 percent of the entire amount.
Sports Toto Results: Where to Find Them?
Sports Toto results can be checked out in a number of distinctive ways.
For a start, you can visit the Sports Toto official website where you will find the latest results, as well as an archive with information about prior drawings. The website also features a cool option you can use to enter your numbers and check out if you've become any richer.
Our website also features detailed and thorough archives. Regardless of the game that you're interested in, you'll find the relevant Sports Toto result.
All that you have to do to check out the information is visit the respective tab named after the game. The top of the guide will feature a drop-down menu. Choose the drawing date that you're interested in and the results will be displayed. We work hard to upload the newest results information as soon as a Sports Toto drawing takes place.