Lotto 88, an organization based in Kota Kinabalu, Sabah, is one of the primary lottery operators in Malaysia. Run and operated by Diriwan Corporation, Sabah 88 has a long and colorful history. We'll examine some of the most important characteristics and games in the portfolio of Sabah 88 today.
What Is Sabah 88?
Sabah 88 or Lotto 88 is a prominent lottery operator today. It has over 40 retail outlets and 147 terminals that people can rely on for the purpose of getting their lotto tickets.
Just like other similar entities in other countries, Sabah 88 was set up for the purpose of generating funds for charitable causes and social programs. A portion of the proceeds for ticket sales goes to certain initiatives.
Diriwan Corporation operates under an annual license that is granted by the Federal Ministry of Finance. The license is issued under the Pool Betting Act of 1967 – a primary legislative document that provides the framework for lottery operation.
The Sabah 88 Lotteries
While 4D 88 is probably the most prominent game in the portfolio of Sabah Lotto, it's not the only one. The organization currently runs four lotteries:
More information about the different games and their rules can be found on the Sabah 88 official website. We also feature a specific overview that will acquaint you with the rules, the prizes and the payout methods.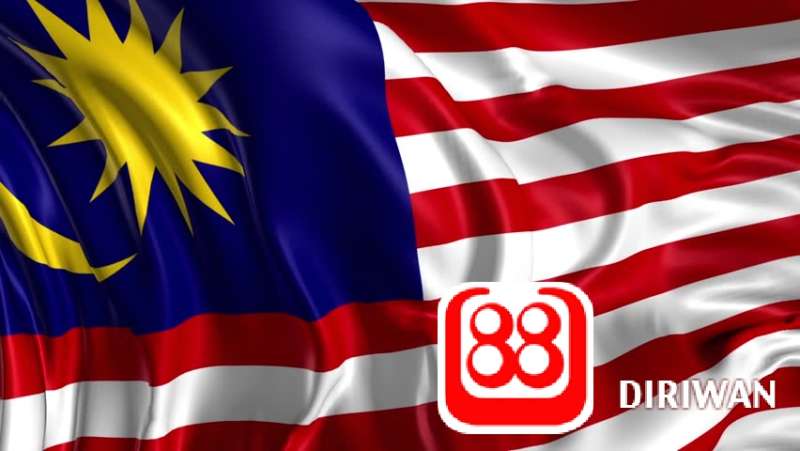 The History of Sabah 88
Sabah 88 came into existence in 1988 – hence the name that it carries till present day.
Sabah Lotto was the first game that it began offering upon its inauguration. It is very reminiscent of European and US-style numerical lotto games, which boosts recognition. With odds of jackpot winning in the 1 in 8,145,060, Sabah Lotto is pretty appealing. The low entry cost has also enabled it to maintain its popularity.
Since its inception, Sabah Lotto has produced more than a dozen millionaires, an official Diriwan Corporation presentation suggests.
Today, however, the lotto has somewhat stepped back in popularity. 4D 88 is currently the leader, probably because of the betting flexibility that it offers.
According to the company vision listed on the Sabah 88 website, the organization is currently working towards expanding its portfolio even further. Chances are that new opportunities will be added or some of the existing ones will undergo a change for the purpose of addressing the contemporary needs of Malaysian lotto enthusiasts.
Is Sabah Lotto Legitimate or a Scam?
If you have never played Sabah 88 lotteries in the past, you may feel somewhat concerned about their legitimacy. Rest assured that there's nothing to worry about.
Sabah 88 and its corporate entity – Diriwan – are under strict state and legislative supervision. There are Malaysian laws that govern the manner in which lottery games take place. These are created to ensure the safety of players and to also impose a framework on lottery operators.
Lotto 88 is completely legitimate and so are all of its games. As long as you acquire your ticket from an authorized retail venue, you're going to be perfectly fine.
Can You Buy Sabah Lotto Tickets Online?
So many players have already gotten used to the simplicity and convenience of online lottery ticket buying opportunities provide. We hate to disappoint but as far as Sabah 88 games are concerned, you're in no luck.
You have to be aged at least 21 and you have to be in Malaysia for the purpose of acquiring your tickets. Currently, there are no online vendors. This means that neither people in Malaysia nor those located abroad can try the Sabah Lotto games online.
Who Can Play Sabah 88 Lotteries?
You have to be on the territory of Malaysia in order to get your tickets. There's also a minimum age requirement of being 21 in order to participate and eventually claim a prize.
Keep in mind that all players, regardless of their origin or nationality, are obliged by law to pay an income tax on a sum that they've won through a Sabah 88 game. At the time being, the State Government of Sabah imposes a 15 percent income tax on all lottery prizes.
Where Can You Find Sabah 88 Lottery Results?
The official Sabah 88 lottery website provides a lot of information about the four different games, the rules, and the latest drawing results. You can always check your ticket there to find out whether you've won anything.
We also have a detailed and comprehensive Sabah 88 results archive for the results in the portfolio of this organization. Whether you want to check out the Sabah Lotto or the 3D winning numbers, you have come to the right place.
Please use the respective tab to identify the game you're interested in. You'll be taken to a page that features the newest results, as well as information about the respective lottery. A results archive is also available and you can rely on the information to determine which numbers you're going to try out for the next drawing.